'I Shouldn't Allow Him Turn' – Oboabona Reveals Mikel Helped Him Nullify Chelsea Icon Drogba At 2013 AFCON
'I Shouldn't Allow Him Turn' – Oboabona Reveals Mikel Helped Him Nullify Chelsea Icon Drogba At 2013 AFCON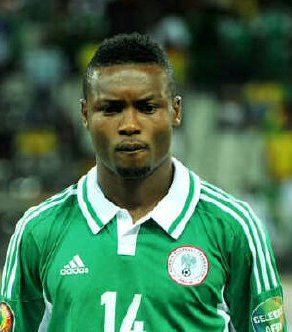 Godfrey Oboabona has detailed how he managed to stop Chelsea icon Didier Drogba from scoring at the 2013 Africa Cup of Nations in South Africa.
The Nigeria international center back revealed that he received an instruction from Drogba's former teammate at Chelsea, John Obi Mikel that assisted him nullify the threat posed by the physical Ivorian striker.
With the likes of Drogba, Gervinho, Yaya Toure, Salamon Kalou and Emmanuel Eboue in the Ivory Coast squad, the West African opponents were favourites to win the semifinal clash but the Super Eagles upset the apple cart thanks to a late winner from Sunday Mba.
"I remember a night before the game I went to Mikel because he was with Drogba in Chelsea. I asked him, 'What do you think is his key point' and he said to me I should not allow him turn and if he turns I'm finished. With this, it was a lot of motivation to me," Oboabona said on
Instagram Live
.
"Before the game when we were warming up Mikel came to me and Kenneth and told us not to allow Drogba turn and I remember I had a coach in Nigeria, Fatai Amoo, my coach in Sunshine Stars. We had a striker, we call him Coulibaly , he's from Ivory Coast or Senegal, and he told me if you have a striker who is very strong give him a little distance so when he wants to turn you can approach him.
"I remember this and what Mikel said and in the game I was close to him but not man-to-man.
"When he chests the ball he is so powerful and so strong, I always give him space to do whatever he wants to do, when I see he wants to turn then I close him down and don't allow him shoot.
"The encouragement Mikel gave to me really helped me a lot and I think with Kenneth gave us a lot of motivation in the game."
Oboabona has played 40 games for the Super Eagles, with his last appearance coming against Egypt in an Africa Cup of Nations on March 29, 2016.
Ifeanyi Emmanuel